Asphaltchick.com


Consultation Services
Hello and welcome to Asphaltchick.com
Our approach is a bit different from most of our competitors as we prefer to educate our prospective clients about the best options for pavement preservation for each specific property. There is no "one size fits all".
We provide detailed evaluations, property specific, with our proposals as well as offer board presentations to help explain the different options available for pavement maintenance today.
We are not a paving company, however if after evaluation of your property we determine that the best option would be re-paving, we do offer a paid consultation service, custom tailored to your needs, ranging from bid acquisition and tabulation to full project management.
Be it a detailed property evaluation, production of specification standards for bid documents, procurement of proposal, proposal comparison and "apples to apples" comparison all the way to full onsite Project Management Services with progress posting websites, the Asphaltchick has got your Asphalt covered.
Connie Lorenz
Asphaltologist and Asphalt Consultant
The softer side of pavement
www.asphaltchick.com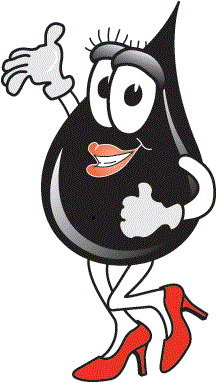 This website is sponsored by Asphalt Restoration Technology Systems, Inc. located in Orlando, Florida. AR Tech has been servicing Florida since 1993 and are the true leaders in asphalt maintenance and rejuvenation

Connie Lorenz, President of AR Tech, has been educating consumers through magazines and classes about proper asphalt maintenance since 1999.
Her C.E.U. class, ABC's of Road Resurfacing, is a recognized course available through most certified organizations and offers 2 C.E.U. credits upon completion. Contact us for additional courses available. Please contact our office for dates and times..